Success Coaching Program
What is Success Coaching?
Gateway's Success Coaching Program was designed to help you be successful in college by providing individual support and helping you find and use resources you may need to reach your goals. Our Success Coaches are here to help you be successful beyond your academic needs. Our coaching team is made up of peer and professional coaches. We provide individualized support through meeting several times throughout the semester, keeping you accountable to your goals, and connecting you with campus resources that may help. We have a variety of resources around and work with students on:
Time Management
Study Skills
Personal Wellness
Test Taking Strategies
Organization
Student Resources
Technology Support and troubleshooting
Anything else that helps you be successful at Gateway!
Students we work with:
Any students needing help with one or more of the identified areas above.
Students needing motivational support.
Students on Academic probation.
Students that have been reinstated after being academically suspended - This requires meeting with a success coach before registration.
Our Coaches:
Peer Coaches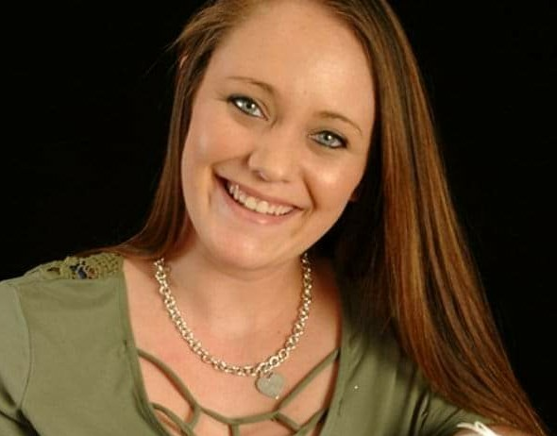 Alexis Cox
acox0230@kctcs.edu

I just graduated from Gateway last semester with my Associates in Social Work/Human Services. I am a mom of 2 and soon to be 3 and have been married for almost 4 years. I am starting my first full semester at NKU to continue my education and receive my BSW. It is my dream to work with children, and families in some way once I am done with school.
Professional Coaches
Anita Adkins
anita.adkins@kctcs.edu

Hi, my name is Anita Zike Adkins. I am currently the Director of TRIO Project ASPIRE, a federal grant here at Gateway to serve low income (Pell eligible), first generation (neither parent has a bachelor's degree) college students. I earned my associate degree in Human Services and a bachelor's degree in Social Work from NKU (97', 99'). I earned my master's degree in Social Work from the University of Kentucky (05'). I have worked in higher education/TRIO for 19 years, and love working with college students. I have three children and 4 grandchildren. I find joy in nature and music.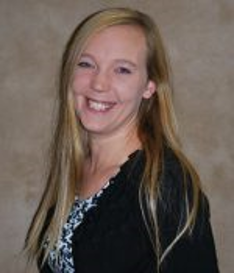 Jessica Elam
jessica.elam@kctcs.edu

Hello! My name is Jessica Elam and I am a Ready to Work Coordinator here at Gateway. The Ready to Work program is a program for student parents that are pursuing an educational goal. My office is in the TIE building, but I travel to every campus. I am a Gateway Alumni and transferred to NKU to pursue my degree in Social Work. I enjoy being able to help others and trying to make a difference in someone else's life.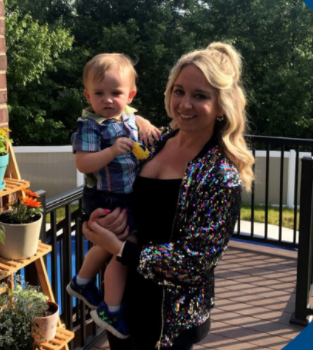 Hi! My name is Bethany Foxx and I am the Coordinator of Success Coaching Program. I have a Bachelor's in Psychology from the University of Kentucky (GO CATS!) and I have been working at Gateway since 2014. I love working with students and helping them reach their goals. I am a Momma to a crazy little boy, a tap dancer, and in my spare time, you will usually find a book in my hand.
How to schedule an appointment:
Log into your Starfish account via Blackboard.
Click on the hamburger menu in the top left hand corner.
Select the Schedule Appointment below the contact information for the desired person or service in the My Success Network or Courses channel.
Use the small calendar on the left to quickly identify the days with available office hours (available days will be shown in bold). Click the desired date in the small monthly calendar to display availability on that day.
Available time slots on the selected day will include a Sign Up link. Click the Sign Up link associated with the desired time slot.
This opens the Add Appointment form. Complete the form by selecting a reason for the meeting and a course (if relevant). Include an explanation of what your needs are so that your coach can be prepared for the meeting.
Click Submit to set the appointment. You will get an email with the appointment details and an email calendar invite
Success Coach Resources:
On the Institution page in Blackboard.

Under Student Resources click "Organization Search"

Search "GCTC_Student_Success_Coaching" in the search box.

Hover over the Success Coaching tab and you will get a drop-down menu

Click Enroll.
How to contact us:
Phone: (859) 442-4111
Email: gw-successcoach@kctcs.edu
Success Coach Survey
If you have met with a coach live recently, please take a second to fill out our survey. It is anonymous and it just here to help us improve.
Resources:
Need to know how your GPA would look with certain grades? Use this GPA Calculator.
Need help in certain classes? Visit our tutoring page to chat, text in questions, or visit a live virtual session with a tutor today.