Student Ambassador Program
Applications for the Student Ambassador program are now available!
meet your student ambassadors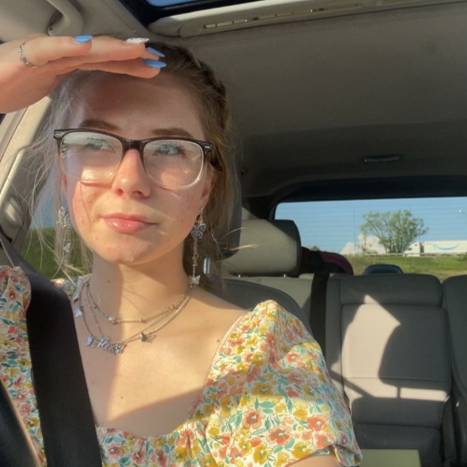 Major: Business Administration
Clubs: Student Ambassador Program, Student Government Association (Vice President)
"I chose to join the clubs at Gateway so that I could have the most fulfilling college experience possible. Gateway offers so many activities and opportunities for their students and I wanted to benefit from this as much as possible. I wanted to interact and guide new students which is why I chose to be an ambassador!"
Major: Advanced Manufacturing Technology
Clubs: Student Ambassador Program
"I enjoy being a representative for our school to help potential students find their own career path that they may not have thought of before. I remember meeting a Gateway Ambassador, when I was younger, and how it was nice to hear their own unique experiences at Gateway. I knew then that Gateway was where I belonged. Hopefully, I can make that same difference for a future student of Gateway".
Major: Welding Technology
Clubs: Student Ambassador Program, Student Government Association, and Student Representative to Gateways Board of Directors
"I love socializing, being with my dogs, and I love working with my hands. I am a welder, fabricator and a machinist. One thing that I love about being in all of these clubs is that I get to socialize and meet new people. There is plenty of stuff to do at Gateway so if you see something that you like give it a shot and try to enjoy your time here!"
Major: Nursing
Clubs: Student Ambassador Program
"I wanted to become a student ambassador because the opportunity to give back to my fellow classmates and potential classmates is important to me. I believe that we have to cooperate to graduate so if I can work to help all of my classmates then we all succeed. Being a non-traditional student gives me a perspective that others may not have and this platform allows me to share my previous experience with others."
Mission:
Gateway Student Ambassadors serve as positive role models for new, current, and prospective students. They are exemplary leaders who will support recruitment and enrollment for the college, promote student engagement, increase awareness of college services and programs, foster pride in the Gateway community, and act as liaisons between Gateway and the Northern Kentucky community.
Initially, five students will be chose to represent the college at various events and opportunities throughout the academic year.
Purpose:
The Gateway Student Ambassadors will represent the college at various events and opportunities throughout the academic year. Factors in the selection process will include, academic performance, faculty/staff recommendation, communication skills, potential for leadership, and an interview with the committee. Students will serve with all students in good standing being eligible to apply for subsequent years.
Minimum Requirements:
Maintain a 3.0 GPA
Enroll in a minimum of 6 credit hours per year while serving
Commit to one full academic year of service
Students may serve no more than two years without approval
The complete packet must include:
Application
Essay
Recommendation Form
How will this program benefit me?
Tuition wavier up to 6 credit hours to be awarded and the end of each semester
Gateway Polo shirt and official name tag
Leadership opportunities
A resume-building experience
Development of communication, interpersonal, organizational, public speaking and problem solving skills
Student Ambassador Responsibilities and Services:
Attend training sessions and Student Ambassador meetings
Participate in 3 events per semester
Maintain GPA
Stay enrolled in at least 6 credit hours/semester
Work with admissions to attend Gateway recruitment events
Give tours to prospective students
Volunteer to assist at various new & current student enrollment events
Be active senate members of the Student Activities Board (SGA)-may run for official officer positions as desired- and participate in engagement events across the college
Speak at Gateway community events as needed
Act as a student representative on various Gateway committees
Be a visible student representative during Welcome Week
Assist at Commencement and Night of Excellence
Interested? Apply today!
Questions? Contact Marissa Winkle.
Application