What is Health Information Technology?
Are you interested in a career in a growing field? Would you like to learn the most up-to-date patient-record technology in the medical field? Do you enjoy being in an office environment? Would you like the opportunity to work from home? If so, the Health Information Technology program may be the perfect fit for you!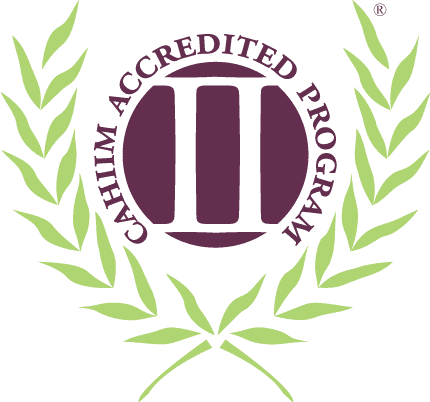 Accreditation: The Health Information Technology program at Gateway Community & Technical College is accredited by the Commission on Accreditation for Health Informatics and Information Management Education (CAAHIIM). CAHIIM can be reached at www.cahiim.org, or at 233 N Michigan Avenue, Suite 2150, Chicago, IL. 60602-5800, 312-233-1100.

Graduates with a HIT Associate degree are eligible to take the American Health Information Management Association's (AHIMA) Registered Health Information Technician (RHIT) examination.
Most required Health Information Technology courses are offered as hybrid courses (50% online and 50% in classroom.) All courses for this program are held at our Edgewood campus and are typically scheduled in the evenings
What are my career choices?
Clinical Coding Specialist
Medical Records Technician
Health Information Management Director
Patient Information Coordinator
Release of Information Specialist

Insurance Claims Analyst
Clinical Documentation Improvement Specialist
Medical Billing Specialist
Health Data Analyst
Where can I work?
Bottom Line Systems

CompMed

The Christ Hospital

Cincinnati Children's Hospital
Medical Center

The Dermatology Center

HealthPoint

NorthKey Community Care

OrthoCincy
Riverhills Healthcare, Inc.

St. Elizabeth Healthcare

St. Elizabeth Physicians

Tri-State Gastroenterology

The Urology Group
What are my degree, diploma, or certificate options?
AAS Health Information Technology
HIT Coding Certificate
Release of Information Data Specialist Certificate
Length of Program
You can earn an associate in applied science degree in two years if you maintain full-time status.
This information should not be considered a substitute for the KCTCS Catalog. You should always choose classes in cooperation with your faculty advisor to ensure that you meet all degree requirements.
Program Statistics for 2016-2017
Attrition rate: 54%
Retention rate: 46%
Graduation rate: 27%
Job placement rate: 85% of graduates are working in the healthcare field