What is Health Information Technology?
A health information technology or health information management professional will work in healthcare to maintain, collect, and analyze the data and/or documentation that physicians, nurses, and other healthcare providers rely on to deliver high-quality care to patients or clients. HIT professionals are experts in managing patient information, ensuring the privacy and security of patient information, coding diagnoses, and procedures for healthcare services provided to patients, and ensuring that the documentation meets reimbursement requirements. As a HIT professional, you will be called upon to improve efficiency by optimizing coding and billing services, improving data integrity, monitoring electronic data submission, and providing quality audits by performing quality management and performance improvement.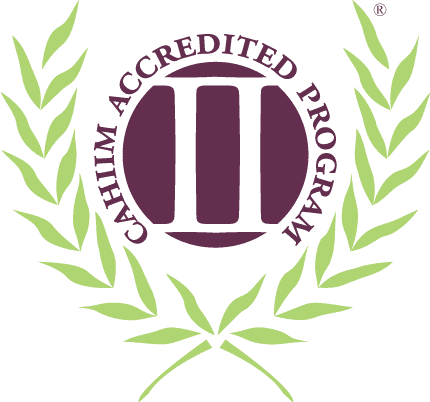 Accreditation: The Health Information Management accreditor of Gateway Community & Technical College is the Commission on Accreditation for Health Informatics and Information Management Education (CAHIIM). The College's accreditation for an associate degree in Health Information Management has been reaffirmed through 2026-2027. All inquiries about the program's accreditation status should be directed by mail to CAHIIM, 200 East Randolph Street, Suite 5100, Chicago, IL. 60601; by phone at (412) 235-3255; or by email at info@cahiim.org.
Graduates with a HIT Associate degree are eligible to take the American Health Information Management Association's (AHIMA) Registered Health Information Technician (RHIT) examination.
The HIT program is designed to provide students flexible scheduling by offering an online connected learning opportunity with faculty and remote learning environments, with the exception of the work-based learning practicum.
HIT Medical Records Coding
Obtain your HIT Medical Records Coding Certificate in as little as one year at Gateway. Medical coders analyze patient records to determine the correct diagnoses and procedure codes for many different types of healthcare facilities. The certificate can prepare you to earn a coding credential such as CCS, CCA, or CPC. You can also complete your certificate while earning credits towards an Associate degree in HIT.
The HIT Coding certificate is offered 100% online with connected learning opportunities with faculty. The work-based practicum will be completed in an approved facility in collaboration with our Program Coordinator.
What are my career choices?
Health Information Technician or Manager
Medical Coder
Health Services Administrator
Health Data Analyst
IT Analyst
Insurance Claims Analyst
Compliance Officer
Physician Practice Manager
This is not an all-inclusive list
Where can I work?
CompMed

The Christ Hospital

Cincinnati Children's Hospital
Medical Center
Gateway Rehabilitation Hospital
NorthKey Community Care
OrthoCincy

Riverhills Healthcare, Inc.

St. Elizabeth Healthcare

St. Elizabeth Physicians

Trihealth Rehabilitation Hospital

Tri-State Gastroenterology

The Urology Group
What are my degree, diploma, or certificate options?
| | |
| --- | --- |
| Health Information Technology - AAS: 60-64 Total credit hours | Academic Plan |
| | |
| --- | --- |
| HIT Coding - Certificate: 31-37 Total Credit Hours | Academic Plan |
| Release of Information Data Specialist - Certificate: 12-16 Total Credit Hours | Academic Plan |
Length of Program
You can earn an associate in applied science degree in two years if you maintain full-time status.
This information should not be considered a substitute for the KCTCS Catalog. You should always choose classes in cooperation with your faculty advisor to ensure that you meet all degree requirements.
Program Outcomes 2021-2022
Employer satisfaction rate: 100%
Graduation rate: 100%
Academic transfer rate: 92%
Additional Information
Both programs require students to work a set number of hours in an unpaid, site-approved, site-supervised healthcare setting. You will collaborate with your instructor to find a practicum site during your final term. The associate program requires you to do 120 hours while the certificate program requires 60 hours. You will need to collaborate with your current employer to ensure you have the time off to complete your required practicum. Please note you will not be able to use your current employer as a substitution for practicum hours.
The Health Information Technology program provides the knowledge and skills that you will need to successfully perform HIT duties in a healthcare workforce. The two tracks – Associate of Applied Science in Health Information Technology and the Certificate in Medical Billing and Coding prepare you to pursue your interest in roles that span against a range of healthcare delivery systems. The program is aimed at working adults and nontraditional learners who are seeking to complete their degrees or earn a certificate. The associate of applied science offers students the ability to attend remote classes in a virtual classroom setting. Our medical billing and coding program is delivered exclusively online. Except for the onsite, unpaid nonclinical practicum required for each program. General education courses can either be done online or on campus. The online courses are not self-paced. They are set to open with a new lecture and material each week with assignments being due weekly as indicated on your syllabus.
Tuition, lab, and fees


Subject to change based on the academic year and financial aid ands scholarship opportunities.

Books

Approximately $800-$1,000 per year

Criminal background check and drug screen
Professional yearly association dues (student)
Credentialing exam fee
Immunizations
Professionalism and Teamwork Skills
You must be a team player and willing to work within groups
Interact professionally and appropriately with others
Dependable Well-organized
Time management/meeting deadlines
Appears professional in dress and demeanor
Critical Thinking and Quantitative Reasoning Skills
Able to integrate theory and correlate data
Must be able to recognize and solve problems
Requires excellent attention to detail
Solve real-world problems
Analysis of graphical or numerical data
Decision Making
Communication Skills
Must be able to verbally communicate effectively with patients and co-workers including physicians, nurses, and other healthcare staff
Ability to comprehend and accurately follow verbal and written directions
Must be able to professionally communicate in writing electronic mail messages
Strong written and verbal communication skills
You may enter the program at the beginning of any term (fall or spring). Courses are offered in the fall (starting early August) and spring (starting mid- January).
Quality Enhancement Plan (QEP)
This program is participating in Gateway's Quality Enhancement Plan (QEP) and is committed to enhancing employability skills for students. Click here for more information about our QEP.