Start your health career journey today!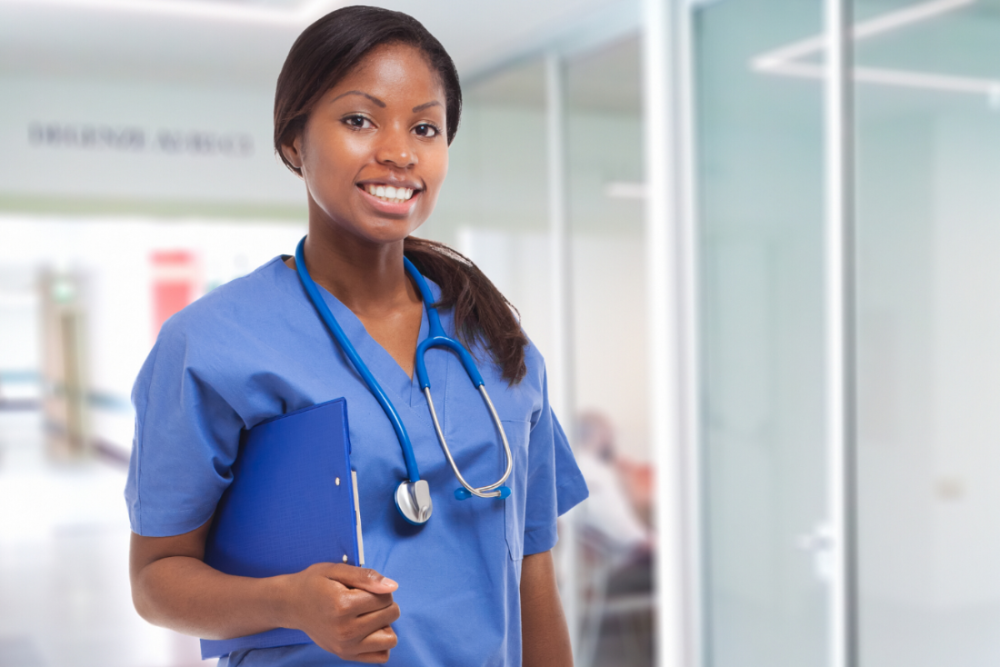 Do you enjoy helping others? Let Gateway's Health Profession programs put you on the fast track to helping and healing.
Be in your new career in as little as one semester
Financial Aid & Scholarships available to qualified students
Find tuition and financial aid information here
Do you keep a cool head in a crisis? Are you interested in saving lives? If you answered yes to those questions, you may be interested in a career in Emergency Medical Services. Paramedics provide pre-hospital emergency care to acutely ill or injured patients.
Stop, drop, roll and get ready to meet the challenges of being an emergency responder in the 21st Century.
Are you interested in a career in a growing field? Would you like to learn the most up-to-date patient-record technology in the medical field? Do you enjoy being in an office environment? If so, the Health Information Technology program may be the perfect fit for you!
Health Science Technology is designed to prepare students for entry-level career opportunities in the field of health care and health-related services. Many of the general education and core courses are required classes for complete of varied professional health programs, providing a seamless transition into a selective admission program.
The human services field focuses on improving or maintaining the physical and mental health as well as the general well-being of individuals, groups, or communities in our society. Human services is a broad term often synonymous with the terms social welfare and social work.
The Health and Wellness Technology programs Massage Therapy option will provide you with a solid foundation in integrative massage modalities, as well as the promotion of health and well-being.
Are you interested in working in the health care industry? You may be interested in a career as a Medical Assistant. A Medical Assistant is an integral member of the health care delivery team, qualified by education and experience to work in the administrative office (including knowledge in electronic medical records and paper-based records), the examining room and the physician office laboratory.
Are you interested in working in the health care industry as a Nursing Assistant? You may be interested in a career as a State Registered Medicaid Nurse Aide (MNA). A Medicaid Nurse Aide effectively communicates with residents/patients, follows infection and safety policies and procedures, adheres to resident/patient rights, and performs basic nursing skills under the supervision of a licensed nurse.
Nursing is one of the most rewarding and challenging careers an individual can choose. The Associate Degree Nursing (ADN) program prepares graduates to provide and manage client care and to become members within the discipline of nursing.
Gateway's Paramedic to RN program creates a direct path for paramedics who want to transition into a nursing career.
Paramedics often decide to continue their education to become registered nurses because there are more jobs and growth opportunities in the field. Completion of the program at Gateway will help paramedics become flight medics, emergency room nurses and will open management opportunities.
Gateway's paramedic to RN program not only creates new opportunities for paramedics, it also helps to close the nursing gap. The Kentucky Center for Statistics estimates that the state will need more than 30,000 additional registered nurses by the year 2026. Training paramedics to be registered nurses is one of the fastest ways to get new nurses into the field.
With all the previous training experience, paramedics will be able to complete the paramedic to RN program in three semesters; fall, spring and summer, allowing them to finish in one academic year.
Classes for the program will primarily be on Gateway's Edgewood Campus
Gateway's nursing courses are offered in a combination of both classroom and laboratory experiences that is then applied in clinical settings at a variety of community agencies.
The Paramedic to RN program is a selective admissions program. Applications open April 1.