Board of Directors
John Baines is a consultant and executive coach at Insight Partners, LLC. He previously served as the president for Hahn Automation from 2004 until 2018.
Mr. Baines received his Bachelors and Masters of Business Administration from North Western University.
Mr. Baines is a member of the Northern Kentucky Workforce Investment Board, the European American Chamber of Commerce, and served on the Kentucky Workforce Innovation Board from 2015 to 2017.
Mr. Baines won Manufacturer of the Year from the Kentucky Association of Manufacturers in 2015 and the Northern Kentucky Thoroughbred Award from Tri-ED in 2014.
Mr. Baines lives in Ft. Thomas with his wife and two children.
Savannah Buck is a human services student at Gateway. Ms. Buck graduated from Simon Kenton High School in 2014. She serves as a peer mentor who assists other students in different capacities.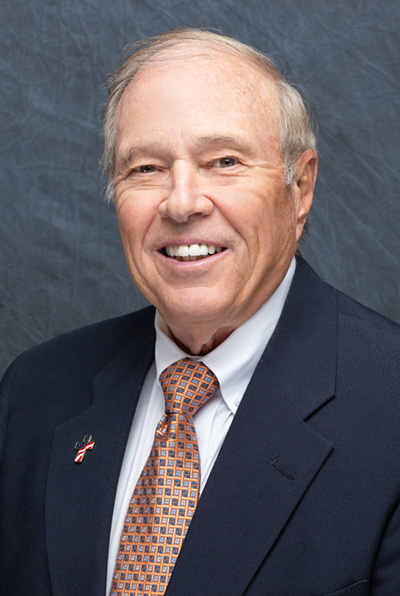 Charlie Coleman is a Campbell County Commissioner from District #2.
Mr. Coleman received his Bachelors at Eastern Kentucky University, his Master of Education degree from Northern Kentucky University, and also his Education Rank 1 from Xavier University.
Throughout his professional career, Mr. Coleman has been heavily involved in youth education in Campbell County. Mr. Coleman was a teacher, assistant principal, athletic director and head football coach at Bellevue High School, where he spent the majority of his tenure. In addition, he was host of the TV Show "Northern Kentucky Sports Legends" for Insight Communications.
Mr. Coleman has served on numerous boards and commissions, such as the Northern Kentucky Athletic Directors Hall of Fame, the Independent Business Association of Northern Kentucky, and several Exhibit Committees at the Behringer Crawford Museum.
Sam Collier is an automotive technology instructor and dean of Manufacturing and Transportation Technologies. He has served at Gateway for over 15 years in transportation technologies. Mr. Collier is an Automotive Service Excellence (ASE) Master Certified Technician, worked for 17 years in the automotive field and won the 2010 National Institute for Staff and Organizational Development (NISOD) Faculty Excellence Award. He was a member of the 2007 Gateway Leadership Enrichment and Development (LEAD) Class and enjoys volunteering at his church. Mr. Collier earned an associate degree in automotive business from Cincinnati State College, a bachelors degree in organizational leadership from Northern Kentucky University and a masters degree in educational leadership from Morehead State University. His current term will expire July 31, 2019.
Erik Hermes and his wife Melissa were married in 1992 and have four children. They are residents of Cold Spring, Ky. Mr. Hermes is President and co-owner of Hermes Construction Co., specializing in commercial design build construction. He graduated from Elder High School (Cincinnati) and studied Business at the University of Cincinnati. He is a member of the Kentucky School Facilities Construction Commission Board of Directors, and the rifle coach for the Campbell County 4-H Sharpshooters club. Mr. Hermes was appointed to the Gateway board by Governor Matt Bevin in November 2017 for a term expiring November 2023.

Kenneth R. Paul is a resident of Ft. Thomas, Ky., and a communications consultant and retired executive of Cincinnati Bell. Mr. Paul's 41-year career with the telephone company included management and non-management positions in sales and sales support and involved the direction of eight to 160 employees. Mr. Paul served as Campbell County Judge Executive (1986-1998), Campbell County Commissioner (1982-1986), Councilman and Mayor of the city of Southgate (1972-1982) and was a Southgate police officer from 1969 to 1972. He is past chair of the boards for the Tri-County Economic Development Corporation, Northern Kentucky Health Development and the Northern Kentucky Area Development District. He served four terms as president of the Campbell County Council of Governments. Mr. Paul is quite active in community activities. He was appointed to Gateway's founding board by Governor Paul Patton in 2001, was reappointed by Governor Ernie Fletcher in 2007 and was reappointed by Governor Steve Beshear in May 2014 for a term expiring November 15, 2019. In addition, presently serves on the Woodson Bend Resort Board of Directors since 2011.

Daivd Schoenling is a technology support specialist at Gateway Community & Technical College. Mr. Schoenling earned an Associate in Applied Science from Gateway in 2015. He was a member of the 2017 Gateway Leadership Enrichment and Development (LEAD) Class. Mr. Schoenling enjoys boating, scuba diving, and spending time with his wife and family. His current term will expire July 31, 2019.
Chuck Session is vice president of government affairs for Duke Energy Ohio and Kentucky. He is responsible for leading local and state government and regulatory policies, strategies and relationships impacting the company's interests in Ohio and Kentucky, and those of its 850,000 electric customers and 533,000 natural gas customers.
Mr. Session has worked for Duke Energy and its predecessor companies for more than 30 years. He currently services on the boards of directors for United Way of Greater Cincinnati, Kentucky Chamber of Commerce, Gateway Community & Technical College, Horizon Community Funds of Northern Kentucky and Northern Kentucky Tri-County Economic Development Corp. (Tri-ED). Mr. Session is a member of the Cincinnati Regional Business Committee and Cincinnati USA Regional Chamber's Government Affairs Executive Committee. He is also a graduate of Leadership Kentucky.
A native of Clinton, Ind., Mr. Session earned a business degree from Brevard College in Brevard, N.C., and a Bachelor of Science in business administration from MacMurray College in Jacksonville, Ill. In his spare time, Mr. Session enjoys traveling, spending time with his family and volunteering in the community. He and his wife, Maida, have one daughter.
Dr. Julie Ann Smith-Morrow is a resident of Newport, Ky. She is a graduate of Brookfield (Wisconsin) Central High School and Texas Tech University in Lubbock, where she earned a B.S. in Agronomy and a Ph.D. in Plant Genetics.
She served for over 20 years in executive leadership positions with Goodwill Industries in Lubbock, Texas, and Freestore Foodbank and Dress for Success in Cincinnati. Dr. Smith-Morrow completed the American Records in Genealogy program with the National Institute for Genealogical Studies (University of Toronto, Canada), and earned its educational certificate (Fall 2018). She is owner of Genealogy of Newport and provides professional genealogical services to clients searching for their ancestors.
Dr. Smith-Morrow has a deep seated and personal commitment to women, children and families and is passionate about helping people put food on their tables, access educational opportunities, and become economically independent. She has served as an elected member of the Newport Board of Education since 2007, currently as the Board's Vice Chair. She is past Chair of the Hamilton County Human Services Chamber, an inaugural member of Emerge Kentucky, and a graduate of Leadership Cincinnati Class 31.
She was appointed to the Gateway board by Governor Steve Beshear in May 2014 for a term expiring November 15, 2019. She was elected Chair of the Gateway Board in 2018.