AWS Cloud Specialist
Do you want to be an AWS Cloud Specialist?
Do you want to learn how small businesses to large corporations like Netflix entrust their entire business to AWS allowing them to build giant infrastructure without using an onsite or owned datacenter? Do you want to be a part of how AWS powers the global data infrastructure?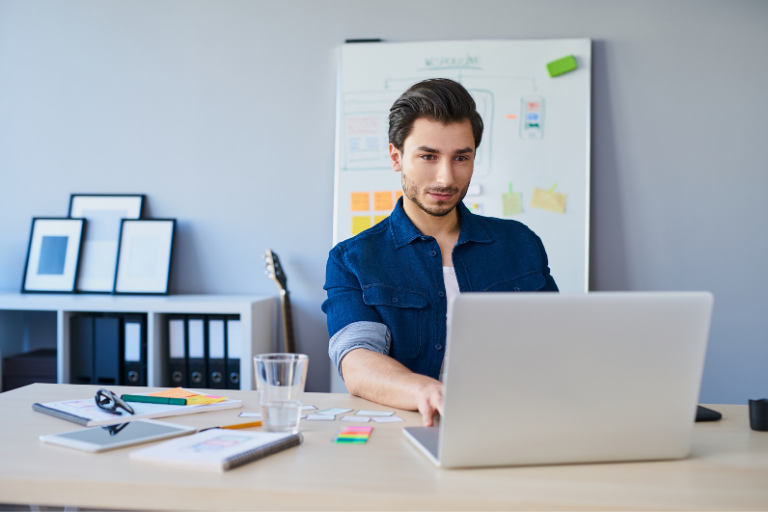 THE SKY IS THE LIMIT FROM HERE!
As an AWS Cloud Specialist, you'll be a solutions architects optimizing the use of the AWS Cloud by understanding AWS services and how these services fit into cloud-based solutions.
How to Become an AWS Cloud Specialist
At Gateway, the best path is to pursue the AWS Cloud Architecting Certificate. This certificate includes 19 credits and can be completed online.
Because architectural solutions can differ depending on industry, type of applications, and size of business, this certificate emphasizes best practices for the AWS Cloud, and it recommends various design patterns to help students think through the process of architecting optimal IT solutions on AWS.
Here's Your Starting Point!
Semester One:
CIT 105: Introduction to Computers (or the IC3 Examination)
MAT 061: Foundation of College Algebra (if needed).
Semester Two:
CIT 111: Computer Hardware and Software
CIT 160: Introduction to Network Concepts
CIT 170: Database Design Fundamentals
Semester Three:
CIT 167: Switching and Routing Essentials
CIT 206: Amazon Web Services Practitioner
CIT 217: Unix/Linux Administration
CIT 262: MS Network Infrastructure
Semester Four:
CIT 201: Information Storage Management
CIT 207: Amazon Web Services Architecting
Take It A Step Further
With the Microsoft Network Administrator Certificate, you'll learn the core skills that students need to effectively build and maintain computer networks. This certificate also provides a way for professionals currently in the industry to update their computer networking skills and for new students to show progress in the CIT program.
This certificate includes 19 credits and can be completed online.
Semester Five:
CIT 213: Microsoft Client Configuration
CIT 217: Unix/Linux
CIT 261: Microsoft Active Directory
Semester Six:
CIT 262: Microsoft Server Infrastructure
CIT 264: Microsoft Server Management
Get Started Now
Apply to Gateway to get enrolled and started on your new career. Or contact the CIT Program Coordinator for more information and see the other CIT Certificate Options.
Program Contact