Scholarship honoring Raygan Boothe established at Gateway
Published on Apr 3, 2023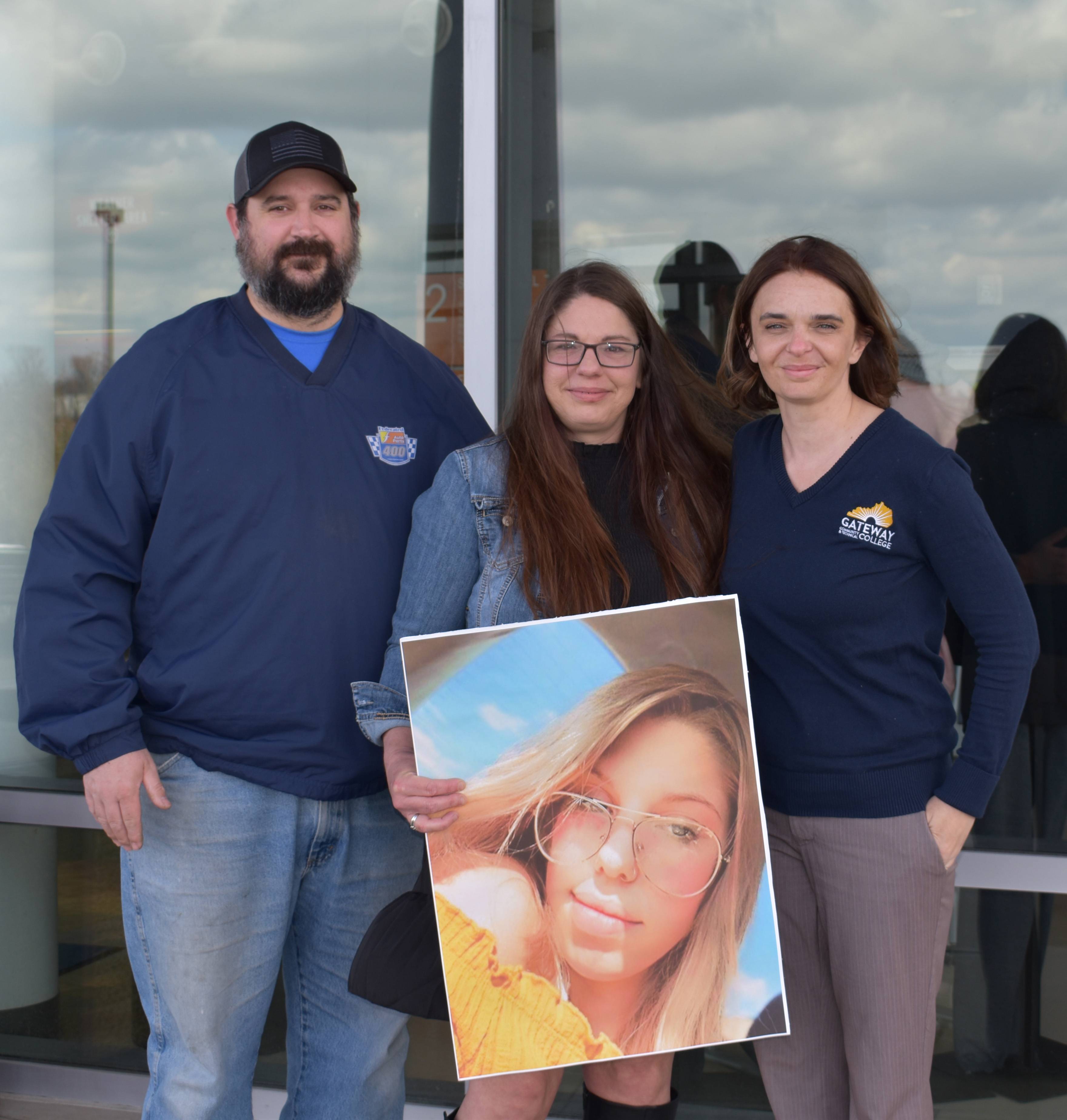 The family of Raygan Boothe presented a check and established a permanent scholarship in her memory at Gateway Community & Technical College on March 27, 2023.
The donation by her family officially establishes the Raygan Grace Lynn Boothe Memorial Endowed Scholarship.
The endowment check was presented to Gateway by Raygan's mother and Stepfather at the college's Boone campus Monday afternoon.
The Raygan Grace Lynn Boothe Memorial Endowed Scholarship will continuously exist with a purpose to aid and support Gateway students with scholarship funds that will assist them with tuition, book and exam fees, and costs of required program supplies or equipment. Raygan's family's intent was to honor Raygan's memory by working to remove any potential barriers that could affect a student's academic success and eventual graduation.
Unexpected expenses like higher-than-expected car repairs, utility bills, food insecurities, etc. frequently cause students to miss out on significant coursework and invaluable classroom time, while they scramble to pick up additional shifts at work. Scholarships, like the Raygan Grace Lynn Boothe Memorial Endowed Scholarship, ensure student perseverance, retention, and timely graduation.
Raygan Boothe had a lifelong goal of pursuing a career in health professions, where she could live out her dream of doing meaningful work in a field that helped others. She was well on her way to a promising future in Gateway's Massage Therapy program before her tragic passing in the fall of 2021 in a vehicular accident. Raygan's legacy is one of overcoming adversity and pushing through tough times, turning a challenge, or a non-academic barrier into an opportunity to thrive and complete one's educational goals.
"Raygan was an absolute light in this world, always giving herself to her family, friends and even strangers in need. She cared so deeply for others. Raygan always had a great sense of humor and loved to make others laugh. She always wanted a career in which she could just help others in need. This scholarship is a way to allow Raygan's name and legacy to live on and allow someone else who may need a little extra pick-me-up in their journey to finally accomplish their dreams and academic goals" said Sarah Hayes-Volmer, Raygan's mother.
Anyone interested in contributing to this fund, or establishing one of their own, may contact the Development Department at (859)442-1177 or email adrijana.kowatsch@kctcs.edu. All support is tax deductible and 100% of contributions are used for the purpose for which they are given.