Generous endowment presented to Gateway by Florence Rotary Club
Published on Nov 22, 2022
Florence, Ky. – The Florence Rotary Club has established a "Hand Up" Fund in memory John and Connie Salyers at Gateway Community & Technical College. The College will receive the endowment check on Monday, November 21, 2022, on the birthday of the late Rotarian, who, along with this wife Connie, was a pillar of Boone County and Florence communities. The donation establishes the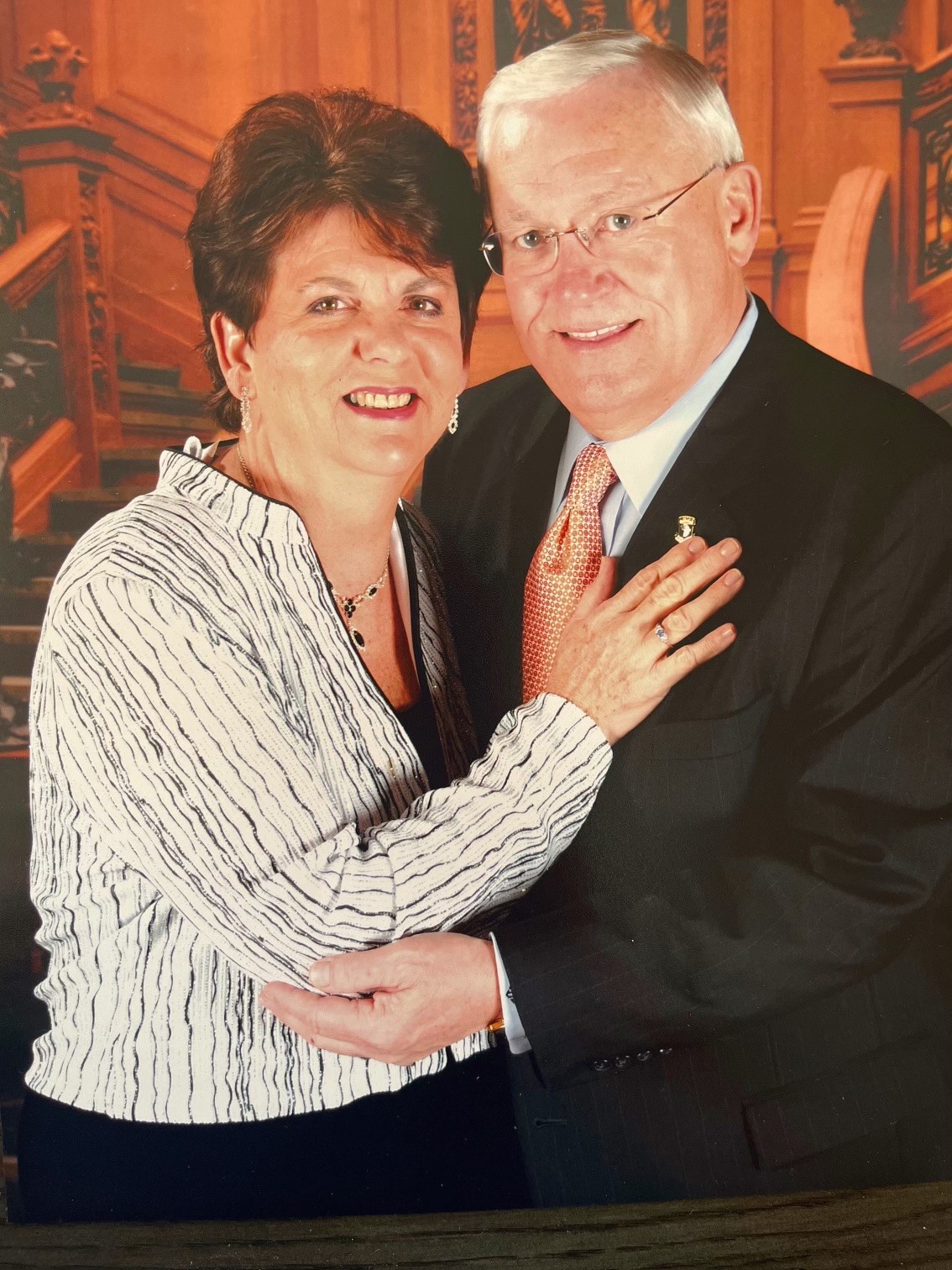 .
A check will be presented to Gateway by members of the Salyers family and the Florence Rotary Club at 12:30 p.m. on Gateway's Boone campus, Room 123.
500 Technology Way Florence, KY 41042.
The John & Connie Salyers Florence Rotary Club Hand Up Fund will exist perpetually with a purpose to aid and support eligible Gateway students with emergency funds to assist them with critical needs, and to remove barriers to graduation.
Repeatedly, unforeseen expenditures like higher-than-expected utility bills, car repairs, food insecurities, etc. can cause students to miss critical coursework and valuable classroom time while they pick up additional work shifts. Wrap-around services, like The John & Connie Salyers Florence Rotary Club Hand Up Fund, assure student retention, persistence, and timely graduation.
John Salyers, a long time Rotarian, passed away in 2020, followed shortly by Connie Salyers, his wife of 50 years, who passed away several months later. Together, the two were active members in the community and continual proponents of higher education.
"[Our parents] were giant proponents of higher education. Mom was a middle school teacher for 40 years and both were very big fans of the Northern Kentucky University Norse. This Gateway program is a perfect way to combine both of their loves by giving a hand up to students who have an unexpected barrier to their education. They would be honored to know that their compassion for the world can continue through this endowment. It gives so much joy to both of us to see them remembered in such an uplifting and positive way. Thank you to all those who have made this possible, from the bottom of our hearts." said Beth Salyers Barker and Meredith Salyers Lewis, daughters of the late Connie and John Salyers.
Anyone interested in contributing to this fund, or establishing one of their own, may contact the Development Department at (859)442-1177 or email adrijana.kowatsch@kctcs.edu. All support is tax deductible and 100% of contributions are used for the purpose for which they are given.
# # #
Gateway is Northern Kentucky's only public, two-year comprehensive community and technical college. Spring enrollment is now open, 8-week and 16- week spring sessions begin on January 9th, 2022.
Gateway is accredited by the Southern Association of Colleges and Schools Commission on Colleges (SACSCOC) to award associate degrees. Questions about the accreditation of Gateway may be directed in writing at 1866 Southern Lane, Decatur, GA 30033-4097, by calling (404) 679-4500, or visiting SACSCOC's website (www.sacscoc.org).